The Tiffany Telegram: February 5, 2021
Dear Friend,

This week Democrats in both chambers moved quickly to give preliminary approval to a $1.9 trillion budget-busting spending package. Even more alarming, the special parliamentary mechanism used to fast-track this expensive bill may also be used to attach a sprawling list of outside-the-mainstream proposals wholly unrelated to pandemic relief – including amnesty for illegal immigrants and a job-killing plan to more than double the minimum wage even as many small businesses are reeling from lockdowns. This process is called "budget reconciliation," and it allows the majority party to sidestep the filibuster rule to pass budget-related legislation with just 50 votes in the U.S. Senate (rather than the normally required 60). Using this process for non-budget related legislation would be unprecedented, and according to analysts, "would shatter conventional understandings of the budget reconciliation process." You can read more about that here.

While we are all committed to providing relief to those who have been harmed by the effects of the pandemic, many of us are concerned that approving yet another $1.9 trillion spending bill on top of the $2.3 trillion that was just signed into law is irresponsible and unsustainable. In fact, roughly half of the money allocated in the last package has yet to be spent. According to one budget watchdog, only three states have spent more than half of the money that they've already received, and 34 states have spent less than 10 percent. With vaccine distribution proceeding, so much money already allocated for the  pandemic response, and the national debt swelling to an all time high, we must stop the pattern of "spending first and asking questions later" that is drowning future generations of Americans in a rising tide of red ink.

The House majority also took the unprecedented step this week of booting a duly-elected Republican member of Congress from her committees for things that occurred before her election. While I do not support or condone the comments she made prior to being elected – or the comments sometimes made by members on both sides – this partisan removal sets a very bad precedent for the House of Representatives, and that is why I voted against it.

Speaker Pelosi and her conference have also renewed their push to preempt or loosen many state voting integrity measures as part of a sweeping rewrite of federal election and campaign laws. Their far-reaching plan would even force hardworking taxpayers to fund partisan political ads, pouring your tax dollars into the campaign coffers of wealthy politicians and high-dollar campaign consultants. This is a bad idea, one we can't afford.

On a brighter note, after this week's snowstorm, it is prime time to high-tail it up to northern Wisconsin for some great snowmobiling and skiing. The best trails and snow conditions in America await you!
---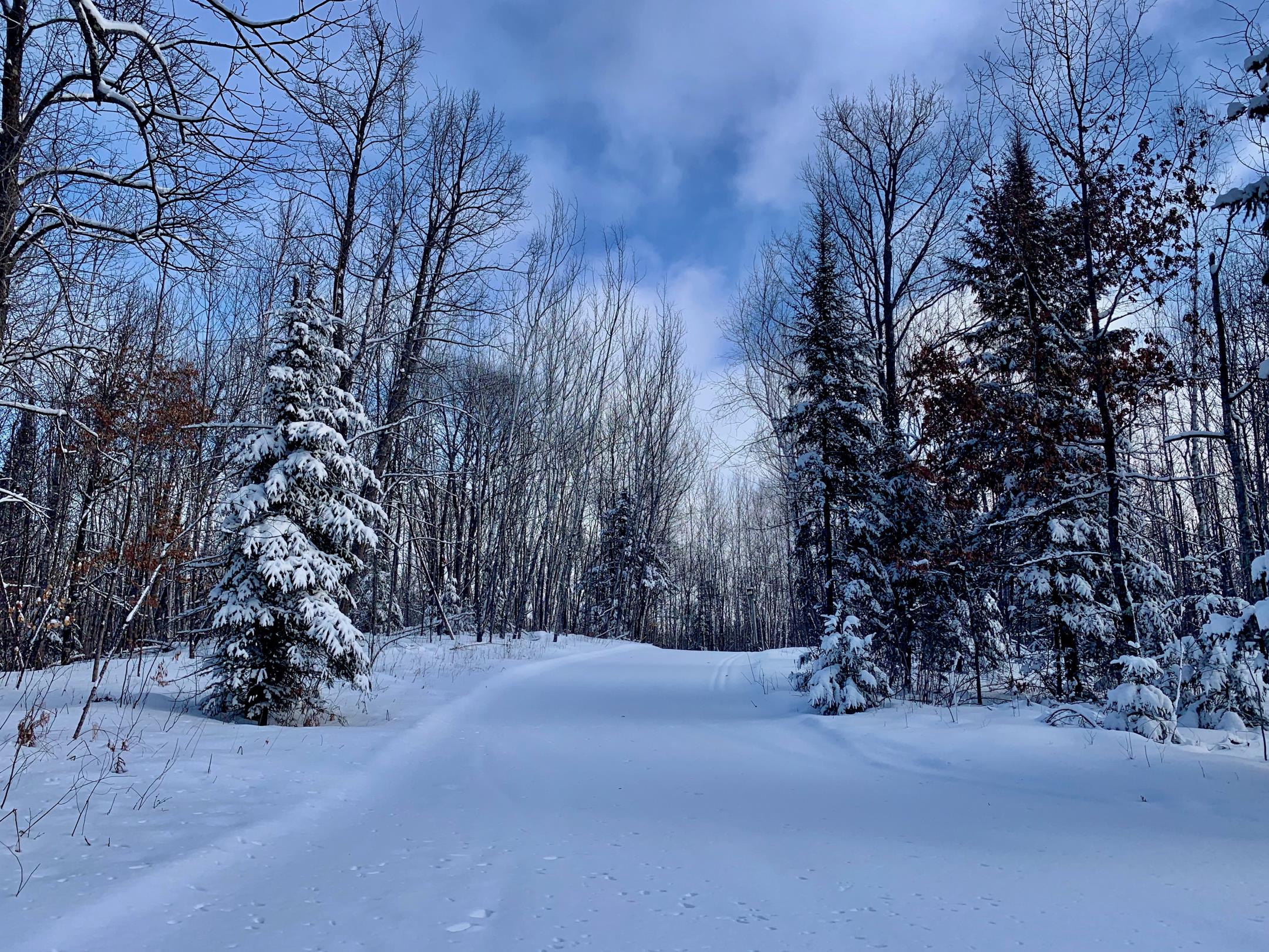 Snow after this week's storm in Hayward, WI 
---
In this week's Telegram we want to talk to you about:
Defending American energy dominance
Recently I helped co-introduce two crucial pieces of legislation that will help maintain America's energy independence and support good paying American jobs. The first bill is the Protecting our Wealth of Energy Resources (POWER) Act. This bill would prevent the President from blocking the issuance of leases for oil and gas, coal, and minerals on federal land without the approval of Congress. The other bill is the Keystone XL Pipeline Construction and Jobs Act, which would authorize this important energy security project. Ensuring that this pipeline project is completed and operating not only saves thousands of American jobs, it also helps maintain our energy security and ensure a supply of abundant and affordable energy that keeps our economy moving.
 
House Floor Remarks: The Biden Administration's Attack on American Energy

Supporting our loggers
I signed on to a bi-partisan letter this week to the Acting Secretary of the Department of Agriculture, Kevin Shea. The letter asks that the USDA quickly implement and distribute the money appropriated in the Consolidated Appropriations Act of 2021, to help timber harvesting and timber hauling businesses that have been hit hard due to COVID-19. It is important that these businesses receive the assistance they need as soon as possible. The logging industry supports many jobs within our district and across the country and has faced the same kinds of challenges as other sectors of our economy.

Preventing politicians from pocketing their campaign money
Friday Rep. Mike Gallagher (WI-08) and I introduced legislation that would explicitly prohibit lawmakers from converting their political donations into personal funds by paying their spouses for campaign work. This proposal, the Oversight for Members And Relatives or "OMAR Act," is based on a bipartisan bill introduced in a few years ago – one that enjoyed support from Speaker Pelosi, House Majority Leader Steny Hoyer and Rep. Adam Schiff at that time. We hope to work with our colleagues on both sides during this congress to pass this common-sense, good government measure. Regardless of party, we should all be able to agree that running for political office shouldn't be part of a family enrichment scheme.

The "UN-human" Rights Council farce
The UN has long been synonymous with mismanagement and corruption. That's why several lawmakers sent a letter to President Biden this week, urging him to not rejoin the hopelessly flawed UN Human Rights Council. Since its founding in 2006, the Council has passed exactly zero resolutions targeting serial human rights violator Communist China – but rubber-stamped more than 80 of them condemning our friends in Israel. Former UN Ambassador Nikki Haley has referred to the council as a "cesspool of political bias that makes a mockery of human rights," and President Trump had withdrawn America from this corrupt UN body over its constant attacks on Israel and lack of reform. Even worse, some of the world's most repressive and undemocratic regimes have secured seats on this panel in the past, including China, Russia, Cuba, Venezuela and Pakistan. America should not give credibility to this farcical body, and American taxpayers should not be asked to underwrite it.

Preserving Marine Corps tradition and saving tax dollars
Earlier this month I signed on to legislation that would bar the federal government from spending any money to close or realign the Marine Corps Recruit Depot located at Parris Island, South Carolina. This recruit depot has a storied history and has served as the home to the eastern recruit depot since 1891. It was also the first – and remains the only – facility to integrate women in recruit training for the United States Marine Corps, something they have been doing since 1949. Moreover, the first integrated company of male and female recruits graduated from Parris Island in 2019, an accomplishment that further emphasizes the flexible and dynamic nature of the Corps. Unfortunately, there are some who are seeking to close-down this chapter in our history and relocate it. Not only does this not make sense from a logistical perspective, it also doesn't make sense from a fiscal perspective. The relocation of this base would cost taxpayers millions of dollars. This bill would prevent that from happening and allow the military and defense decision-makers an opportunity to find a more sensible solution. Our federal tax dollars shouldn't be needlessly wasted on a nice-to-have, not a need-to-have project. It also matters to Wisconsin and our veterans who have selflessly walked on the yellow footprints, because our future generations of Marines shouldn't be denied the opportunity to be educated on, and be a part of, this storied Marine Corps history.

Protecting pets and livestock from wolves
The state DNR recently confirmed that two permits have been issued allowing the holders to shoot wolves on sight where livestock attacks have been an ongoing problem.  In addition, we wanted to remind folks that they can use lethal force against these predators if they are biting your livestock or pets. According to the Wisconsin Outdoor News, "[m]ore than $170,000 in claims have already been paid for 2020, with a number of claims still being processed…[W]olves [have] attacked at least 49 cattle, 45 dogs, 40 laying hens, 14 sheep, nine horses, three lambs, and an alpaca in 19 counties across northern and central Wisconsin."

Forest health, economic growth and public access
On Friday I had a chance to speak with Gina Owens, the Regional Forester for the U.S. Forest Service (USFS) Eastern Region. We had a very productive conversation about how important timber harvesting in the Chequamegon-Nicolet National Forest is for the health of our forest and the economic health of our community. Just this past year, the timber harvest on the Chequamegon-Nicolet increased substantially – reporting the highest level in the region. That's good for the environment, and good for our forest products industry – a key contributor to our local economy. We also talked about the importance of public access – which our hunters, anglers, and tourism industry rely on heavily. Access is linked to infrastructure. That means keeping up with road and bridge construction and maintenance.  Without these valuable lifelines, people can't visit the forest or take part in the many activities for multiple-use that these lands provide.  Ms. Owens told me that she wants to maximize creativity when it comes to partnerships in this area. If you want to get involved or have ideas, you can share those with local Forest Service personnel, and of course you can always contact my district staff if you are having difficulty connecting with a USFS office.

Judiciary Committee Chairman says Pledge of Allegiance "unnecessary"
This week my Judiciary Committee colleague Rep. Matt Gaetz (FL-01) suggested that we open our Committee hearings by saying the Pledge of Allegiance – but the idea was rejected by committee Democrats after the panel's Chairman, Rep. Jerrold Nadler (NY-10), said that doing so was "unnecessary." As a member of the committee, I supported the plan to open our meetings with the Pledge, which would help promote unity and underscore our shared sense of purpose here in Congress. You can read more about Rep. Gaetz' idea, and watch some of the discussion on the Pledge Proposal here.
 
House Judiciary Committee Hearing: February 5, 2021

Saying no to taxpayer funds for abortion
Several pro-life lawmakers joined Rep. Doug Lamborn (CO-05) asking Democratic leaders in the House to oppose any attempts to repeal the Hyde Amendment. The Hyde Amendment, which is a long-standing policy that has been in place since 1976, prohibits the use of federal funds to pay for abortion, except in cases of rape or incest, or to save the life of the mother. Currently, some members of the House are working to repeal the Hyde Amendment, forcing taxpayers to pay for abortions. I will continue to work with my colleagues to protect life, and defend the religious freedom of all Americans.

District COVID update
This week in Wisconsin as well as the rest of the country we continued to see a statistically significant decline in the number of positive COVID cases being reported each day. Wisconsin also saw a significant downward trend in the number of COVID-19 deaths reported. Looking at hospital capacity, the North Central HERC region is currently just under 80 percent of total bed capacity while the Northwest HERC region remains at 70 percent of total bed capacity. Marathon County still leads the 7th Congressional district for total number of positive cases, followed by St. Croix and Barron Counties respectively. If you are curious about the data from your specific county please reference the DHS website.  We also want to highlight a new resource on my website. Under the "Services" tab you will now find a "COVID-19 Resources" page with information on case numbers, community testing sites, and vaccine eligibility all in one place.

Vaccine update
As of mid-week, Wisconsin has administered more than 650,000 vaccines. More than 160,000 of those individuals have received their second dose and are now fully vaccinated. Of the 650,000 administered, 56,800 have gone to skilled nursing facilities and 105,000 have gone to assisted living facilities to help address the spread of the virus amongst elderly people in congregate living settings. As of Wednesday, there were another 130,000 more vaccines in transit to the state. We do want to note that on average Wisconsin is only receiving about 77,000 vaccines each week simply due to the demand placed on the supply chain. As we continue to have more vaccines approved by the FDA and more manufacturers participating those numbers will continue to go up each week.  Another piece of exciting news—as of yesterday more than 25 percent of our 65 and older population in the state have been vaccinated, an important milestone in our Phase 1B allocations. State public health officials will continue working through the 65 and over population along with healthcare and EMS personnel before moving to the next phase of eligible residents towards the end of this month. If you are currently eligible and looking for resources on where to register to be vaccinated we encourage you to utilize the Marshfield Clinic COVID-19 vaccine resources page. Their team has done a great job of putting together a software system that will tell you the nearest facility and next available appointment based on your eligibility status. If you do not have a Marshfield Clinic or other major healthcare facility in your immediate area we recommend using the DHS website for other resources.

In case you missed it…
We wanted to congratulate Lt. Robert Horenberger of the Medford Police Department, who will be retiring at the end of this month after 15 years in law enforcement.  We owe a great debt of gratitude to all of our police and first responders, who work tirelessly day in and day out to keep our communities safe. 

Regional Assistance  
In addition to my Wausau and Washington, DC offices, you can reach my staff located in various parts of the district by phone in the location most convenient to you (Note: These lines have 202 area codes as they are connected directly through the US House of Representatives system in Washington, DC):

Hayward:        (202) 510-2790
                        P.O. Box 586
                        Hayward, WI 54843

Hudson:           (202) 510-8993

Coronavirus Response Resources  
The USDA continues to make resources and assistance available to agricultural producers and working families to ensure access, safety and stability for food markets and supplies. 

The Paycheck Protection Program (PPP) is accepting applications. The PPP program provides assistance to employers negatively affected by the public health emergency. 

Small businesses can also apply for assistance through the Economic Injury and Disaster Loan program. This program provides economic relief to businesses that are currently experiencing a temporary loss of revenue as a result of the pandemic.

If a friend forwarded you this newsletter, and you would like to receive it in the future, you can sign up here, and don't forget to connect with me on Twitter, Facebook, and Instagram. 

As always, you are welcome to visit my website or to contact my offices in Washington, DC or Wisconsin, which remain open for service, if you have any questions or need assistance. 
Sincerely,

Tom Tiffany
Member of Congress