The Tiffany Telegram: September 24, 2021
Dear Friend,

Congress returned to Washington this week – but not to address pressing concerns like American citizens and residents still stranded in Afghanistan, runaway inflation, a spike in the murder rate, or the rapidly deteriorating situation on the US-Mexico border.  Instead, Speaker Pelosi brought lawmakers back to push through legislation that would suspend the federal government's $28.4 trillion debt limit – until the end of next year.

Obviously, giving the federal government a blank check to spend our country even further into the red is something most Americans don't support. So, in classic Washington fashion, Democrats attached this unpopular provision to a short-term spending bill that funds routine government operations after September 30. In short, if lawmakers don't go along with the plan to allow trillions more in unrestrained spending, the federal government could shut down October 1. I voted against this cynical effort to hold taxpayers hostage, which was ultimately approved on a party-line vote Tuesday.

Despite these strong-arm tactics, the bill was almost tanked by a handful of very liberal House Democrats, who threatened to vote against the bill unless a provision to replenish Israel's defensive "Iron Dome" system – which is used to protect civilians from indiscriminate rocket attacks launched by Palestinian terrorist groups – was removed from the bill. They succeeded, and Democrat leaders agreed to strip the money out of the package before approving the legislation.

This week we also saw some startling developments related to the massive number of Afghans housed at Fort McCoy, and the surge of illegal immigration at our southern border – but we'll get into that a little later.

Thanks for starting off your weekend with us, and we hope you enjoy this week's edition of the Telegram.

Sincerely,

Tom Tiffany
Member of Congress

White House detached from reality on border disorder
Many of you have seen footage of the out-of-control situation on the southern border, as a tidal wave of primarily Haitian illegal aliens continued flooding into a rapidly expanding "tent city" of more than 16,000 migrants under a bridge in Texas. The chaos is straining overworked and outmanned state and federal law enforcement agents – some of whom fear that the situation is on the brink of erupting into a riot.  This outrageous situation is the latest in a record-breaking eight-month surge of illegal immigration brought on by President Biden's open-borders policies.  Yet White House officials seem to be in total denial. This week, Homeland Security Secretary Alejandro Mayorkas said that the administration's border strategy "is, in fact, working," and White House Press Secretary Jen Psaki appeared to brush off concerns about thousands of illegal aliens flooding American communities by suggesting the migrants are "not intending to stay" (you can watch video of her unbelievable statements here). Meanwhile, Border Patrol agents doing their best to maintain order under terrible circumstances were "shifted to desk duty" after false claims that they "whipped" migrants. Enough is enough. The American people are fed up with the lawlessness and tired of bearing the costs of these open-borders policies. These polices increase strain on local hospitals, they overwhelm our schools and social services, and they fuel the drug epidemic and much of the gang violence that comes along with it. 

Reports of child molestation, domestic violence by Afghan evacuees at Fort McCoy 
Telegram readers know that I've been sounding the alarm about the influx of poorly vetted Afghans streaming into the U.S. in the wake of President Biden's botched withdrawal from Afghanistan. In the space of a few short weeks, we've seen the number of Afghans housed at Fort McCoy swell from 2,000 to over 13,000 – despite the fact that preparations were made for only 10,000. This week, the dark consequences of the Biden administration's haphazard approach to the crisis continued, with criminal charges of domestic abuse and the sexual molestation of two young boys filed against two Afghan migrants inside the base. You can read a shocking investigative report about the assaults here – but be warned, the material is disturbing. Unfortunately, when you bring tens of thousands of Afghans into American communities now and ask questions later, as President Biden has done, bad things are bound to happen – and I fear that this will not be the last time something like this occurs. I sent a letter to Secretary of State Blinken and Secretary of Homeland Security Mayorkas before news of the latest incident outlining my concerns about the possibility of such crimes at facilities housing evacuees. I also wrote to President Biden on Friday demanding answers.
 
On Thursday, I joined Laura Ingraham to address the new charges against Afghan nationals at Fort McCoy.

Homicide rate rises in wake of push to 'de-fund the police'
Homicides continue to rise, as do the calls for de-funding the police and weakening the enforcement of our laws. The FBI is preparing to release a report indicating a nearly 29% increase in homicides across the nation in 2020 – the largest increase in 60 years.  In Milwaukee, homicides nearly doubled from 2019 to 2020, and yet, a recent budget proposal put forward by the Milwaukee mayor aimed to cut the police force by 120 positions. These proposed cuts followed the nationwide calls from some to "de-fund the police." Closer to our district, in Minneapolis, data shows that the homicides this year are higher than 2017, 2018, and 2019 – yet, arrests are down, leaving almost 90% of crimes unsolved. It is no coincidence that we see soaring violent crime rates in the same cities where the calls to de-fund the police and the cashless bail movements are most persistent. One need only look at New York, Milwaukee, Chicago, and Portland to see the real-life consequences of these policies. On the federal level, we've also seen an unfortunate shift toward lawlessness – and we mentioned earlier the difficult circumstances Customs and Border Protection officers now face thanks to the catastrophe created by the Biden administration's reckless immigration policies. White House support for open borders, catch-and-release, de-funding law enforcement, and generally making life easier for people who violate our laws is making life less safe and more dangerous for decent, law-abiding Americans. I am committed to standing up for the people whose job it is to keep our communities safe – and making sure they have the resources and policies they need to do it.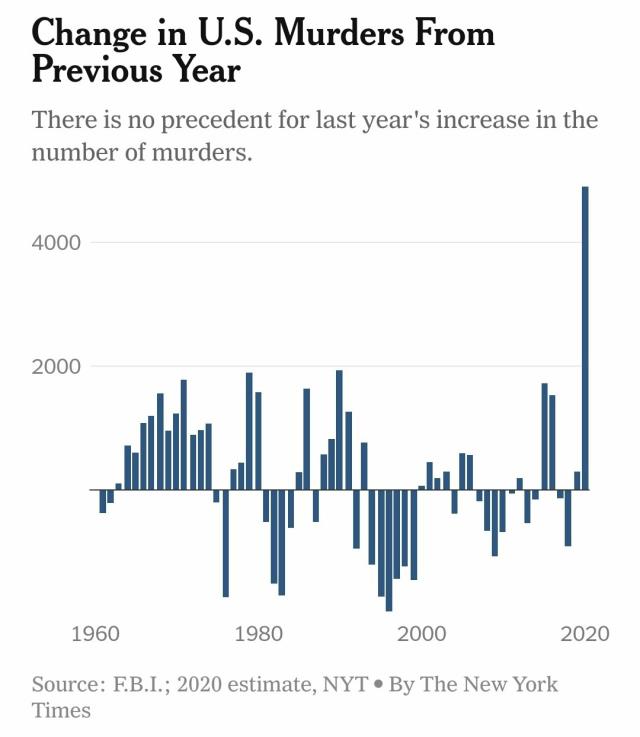 Recent Legislation
House approves Stauber-Tiffany measure strengthening small shipyards
Last week I told you about the amendment Rep. Stauber and I filed to authorize non-homeport shipyards to perform Navy vessel ship repairs. That amendment was adopted by the House on Thursday. This provision will have an enormous positive impact, not only for the for the smaller shipyards and local economies, but also for the readiness of our United States Navy. Thank you to all who supported this important effort, and congratulations to Team Fraser. Keep up the great work.

Challenging China
This week I proposed two amendments to legislation setting policy priorities and funding levels for the Department of Defense designed to promote closer cooperation with Taiwan to counter the growing threat posed by Communist China. In recent months China has stepped up their threats against America's ally Taiwan, seeking to destabilize the region. In response, I filed an amendment that would direct the Biden administration to make technology and weapons systems available to Taiwan's military to help ensure that they are able defend their own country. I also put forward a second measure that would remove counter-productive restrictions on communication between U.S. and Taiwanese defense officials that were arbitrarily imposed by the Biden administration in June. You can read more about my proposal about halfway down the page in this article. Cooperation and coordination with our democratic friends and allies are vital to maintaining peace, prosperity and American security, and I will continue to look for ways to promote those goals.

Honoring Hmong and Laos veterans
Earlier this year, I cosponsored the Special Guerilla Unit Veterans Service Recognition Expansion Act. This bill will expand burial access for our Hmong and Lao veterans from the Vietnam war to include individuals naturalized before 2000 - currently only those naturalized after 2000 can be buried in a national cemetery. These veterans have made significant contributions to our nation, and this recognition has been earned and is well deserved. This week I cosponsored an amendment to move this effort forward, which was approved by the House and will now head to the Senate for consideration.

Getting serious about border security
This week I proposed an amendment to the annual Pentagon policy bill designed to improve security at America's dangerously out-of-control border. The measure would have authorized the White House to deploy the military to the border to prevent the entry of terrorists, drug smugglers, human traffickers and illegal aliens into the United States. With the collapse of the government last month in Afghanistan, and continued instability in Latin America, the danger of potential terrorists, gang members, drug traffickers and human smugglers slipping across our porous southern border has never been a bigger threat. Democrats refused to allow a vote on my proposal, but I am committed to doing what I can to restore order on our border.

District Update
Honoring local hero, Briar Omar, on the House Floor
This week, I was honored to recognize Briar Omar on the House floor for his bravery. 13-year-old Briar rescued his four younger sisters from a fire that erupted at his house on Labor Day, before going back in to try to stop the flames. 
Honoring Briar Omar on the House floor
COVID update
This week the average of new cases in Wisconsin doubled from 1,482 to 2,967 cases. Hospitalizations and ICU admissions statewide both showed no significant change. Despite the increase in positive cases the average number of statewide deaths decreased this week to 11.

On the vaccine front, Wisconsin has administered nearly 6.3 million doses with over 3 million residents now fully vaccinated. Currently 56.4% of Wisconsinites have received at least one dose, which includes 67.4% of residents aged 18 or older. As always, if you wish to register for a vaccine appointment, please utilize the state registry system here: https://vaccinate.wi.gov/en-US/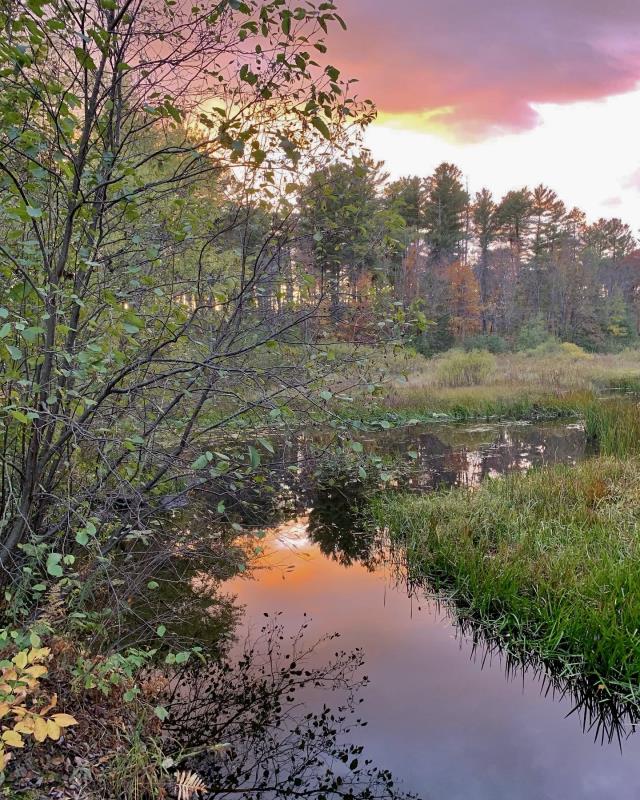 The leaves have officially started to change colors across the Northwoods!